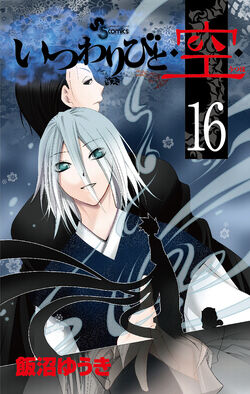 Write the text of your article here!
Having returned peace to Tanuki Village, Utsuho and his friends add a new member to their group and set out to find Hiruko, the government agent who acquired one of the treasures Utsuho is attempting to collect. Following information from the imperial palace, they arrive at the Land of Owari, where they hear of a hero who quelled the country's conflicts. What no one expects is the trouble that results when Utsuho meets this "hero" in person!
Chapter 148: Utsuho and Tsukumo
Chapter 149: Land of Owari
Chapter 150: Local Hero
Chapter 152: Rurihime
Chapter 153: Goodbye
Chapter 154: The Package
Chapter 155: Gin's Past
Chapter 156: Injury
Chapter 157: Records
Ad blocker interference detected!
Wikia is a free-to-use site that makes money from advertising. We have a modified experience for viewers using ad blockers

Wikia is not accessible if you've made further modifications. Remove the custom ad blocker rule(s) and the page will load as expected.